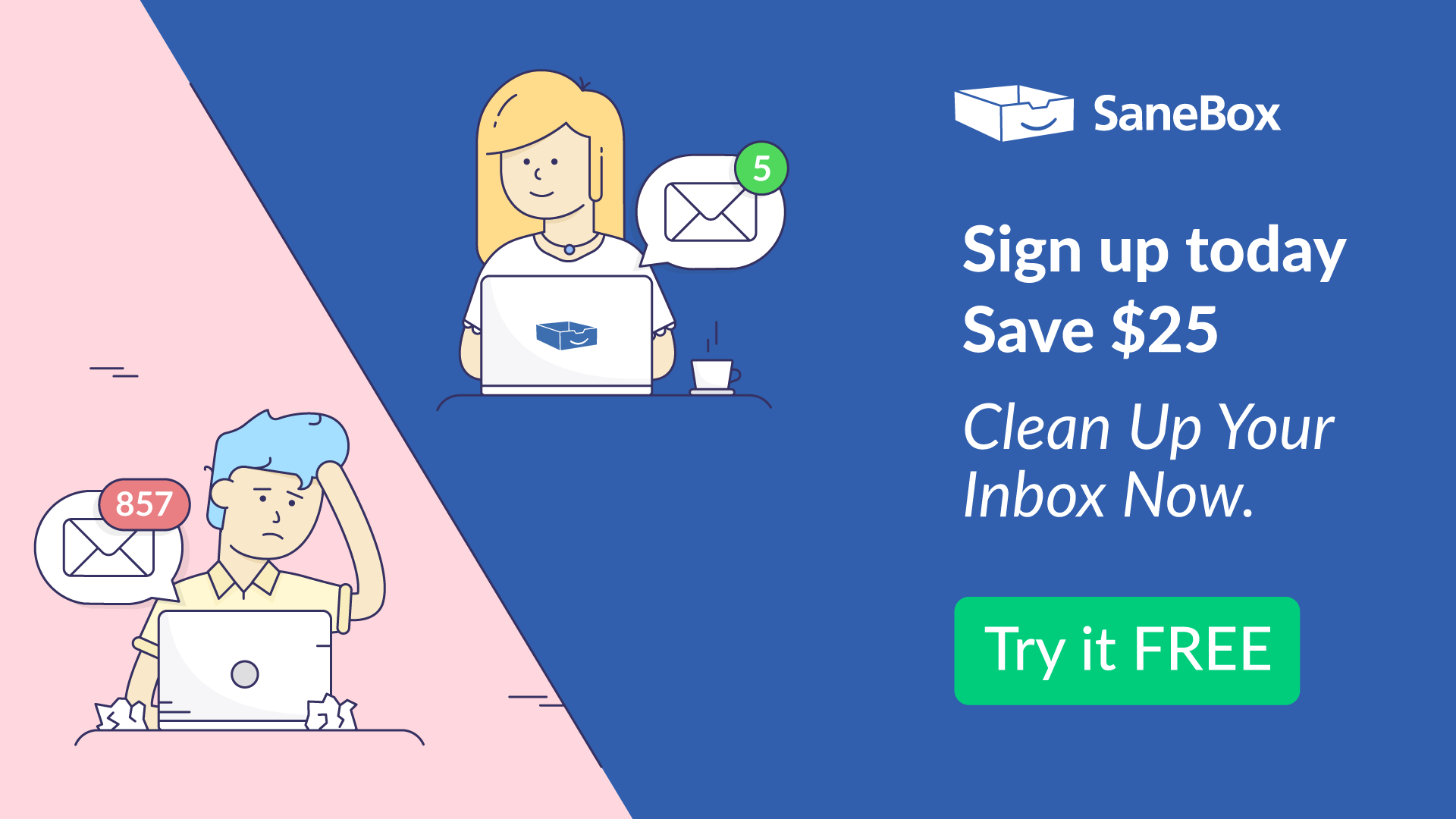 SaneBox is the all-in-one solution to email clutter and overload, so you can spend less time managing email and more time on what matters. It works with any email client or service, and any device - literally anywhere you check your email. Oh, and there's nothing to download or install. It just works.
SaneBox is like having a personal email assistant that automatically organizes your inbox, so you don't have to, saving valuable time. SaneBox works in the background, so your most important messages always reach your inbox. The rest of your messages are carefully organized into designated folders like SaneLater and SaneNews for later. You can snooze emails, too, setting them aside to deal with when you have the time.
Better yet, if there's something you never want to see again, drag in into the SaneBlackHole folder. It's far easier than the hit or miss process of unsubscribing from email lists.
Recently, SaneBox added Deep Clean, the perfect tool for cleaning out old emails from your inbox, which will keep you more organized than ever before. The feature will clean out the old messages automatically, so you won't need to pay your email provider for more stoarage and can enjoy a completely unclutterred inbox. Just run Deep Clean and review messages, which are organized by sender, making it easy to decide which to delete and which to keep.
Sign up today and save $25 on any subscription. You'll see big benefits immediately as the message count in your inbox drops, and you'll be able to maintain control going forward with SaneBox's help.
Our thanks to SaneBox for sponsoring MacStories this week.