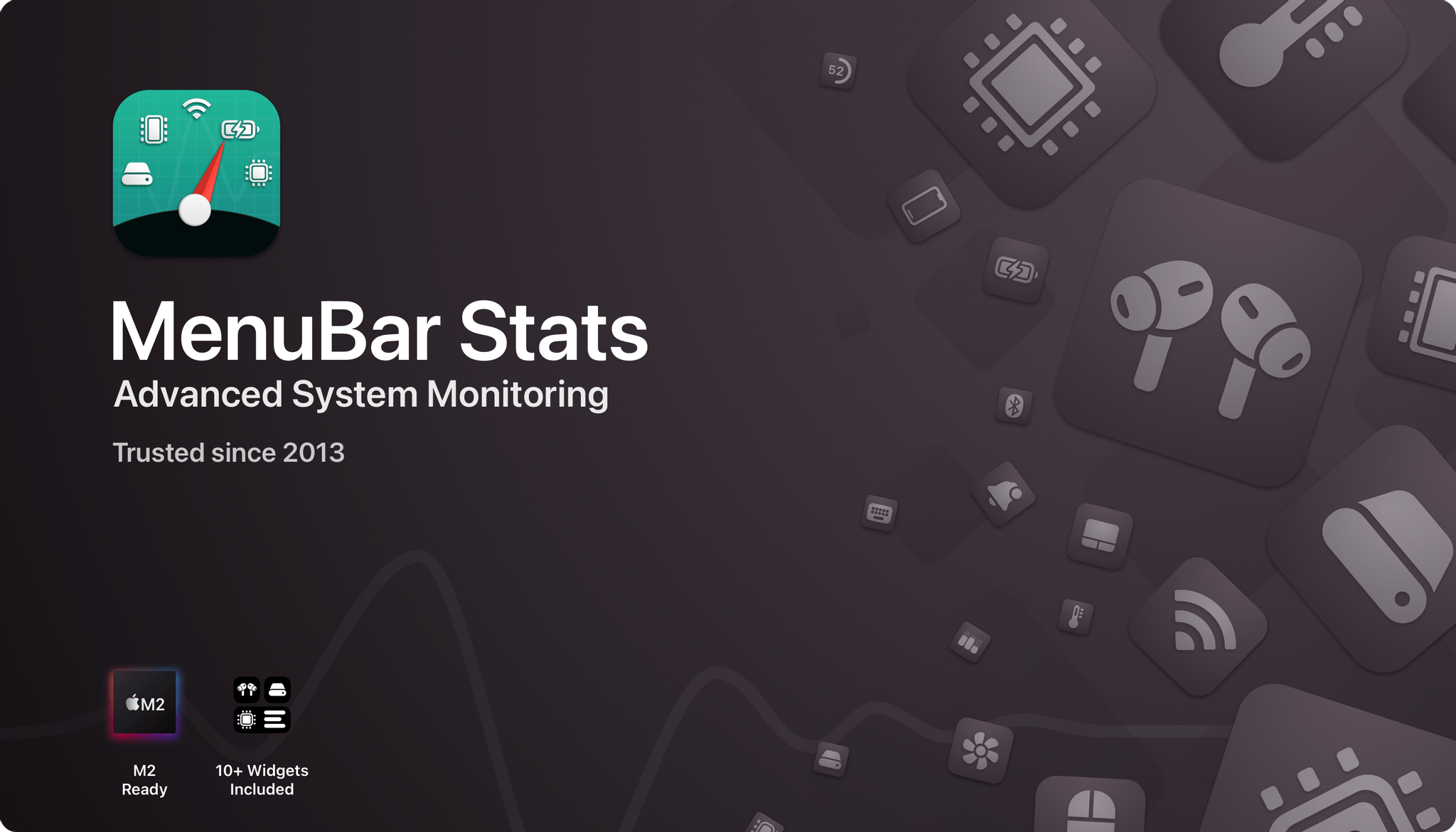 MenuBar Stats is a suite of 9 menu bar modules for monitoring your Mac developed over the course of 10 years of listening carefully to customer feedback. The app tracks your Mac's:
Battery
Bluetooth
CPU
Disk
GPU
Memory
Network
And, with a helper app, your Mac's temperature and fan speed
The app, which is highly customizable, provides essential details, with even more extensive information just a click away. Modules can be combined into a single window, displayed as individual windows, and anchored to always be visible. The stats monitored are available as a collection of more than 10 widgets and accessible through MenuBar Stats' Shortcuts actions. The app has been extensively tested on and tuned for Apple's latest M1 and M2-based Macs and includes a tool to clean your Mac's memory too.
MenuBar Stats goes beyond monitoring and reporting with the ability to set up notifications to alert you of the details that matter most to you and even run shortcuts from them. Whether that's when your battery reaches a certain level or when there's a process that is monopolizing your CPU, MenBar Stats can alert you, so you'll know the moment your Mac needs your attention.
Acting on those notifications couldn't be simpler. MenuBar Stats can take you to a long list of Mac system utilities from your menu bar or using global keyboard shortcuts that you define. There's also backup and restore functionality, so you can recreate your carefully-crafted setup anywhere.
It's easy to see why MenuBar Stats has an average rating of 4.5 stars worldwide. Download MenuBar Stats today to see for yourself why so many people rely on it to monitor their Macs.
Our thanks to MenuBar Stats for sponsoring MacStories this week.