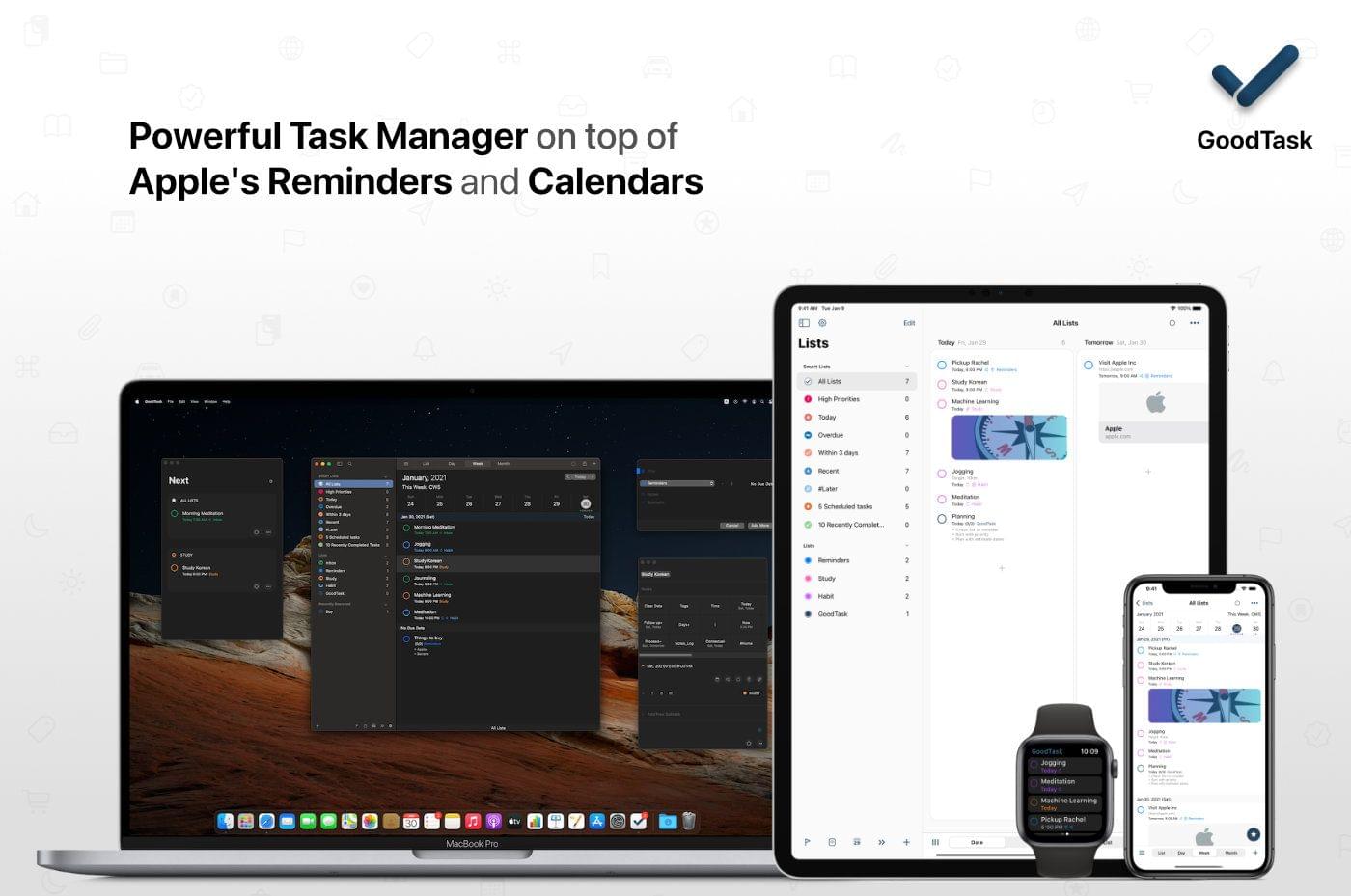 GoodTask is the powerful, customizable task manager for getting things done on the iPhone, iPad, Mac, and Apple Watch. That's because it's built on top of Apple's Reminders app and integrates with Calendars too. It's a solid foundation that GoodTask extends with fast, reliable syncing, Siri and Shortcuts support, widgets, and much more.
GoodTask is highly customizable too. You can view tasks as lists or in Kanban-style boards, and filters allow you to create Smart Lists based on the criteria that are most important to you.
The app also offers Quick Actions for integrating multiple task options into a single tap or click and eliminating the need to repeatedly type common information. It's a terrific way to streamline your workflow, so you can spend your time getting things done instead of creating new tasks.
The app also offers fully customizable widgets on the iPhone, iPad, Apple Watch, and Mac too, making it easy to see the tasks that are most important to you and your calendar at a glance. GoodTask has a theme system, too, offering built-in options as well as the ability to create and import themes to suit your personal tastes.
GoodTask extends beyond lists allowing you to set goals and review reports. The Today and Next Pages are designed to cut through the noise of your list and focus on what can be done now. It's a fantastic way to avoid becoming overwhelmed by a long task list.
Start getting things done today by visiting GoodTask's website to learn more about its Mac, iOS, iPadOS, and Watch apps and discover the power of the premier task manager based on Apple's Reminders and Calendar apps.
Our thanks to GoodTask for sponsoring MacStories this week.