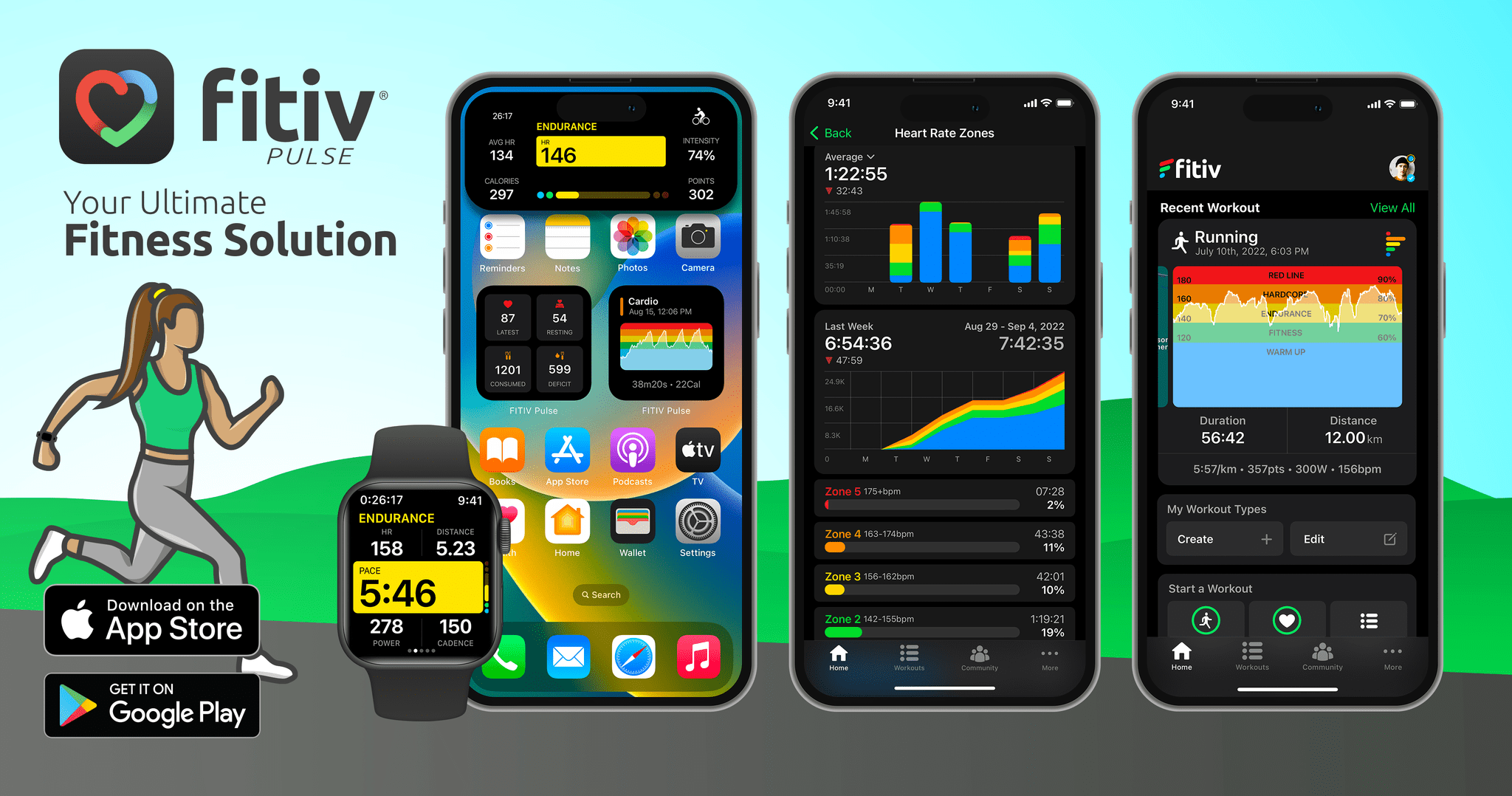 FITIV Pulse is the most fully-featured health and fitness app available on iOS and Apple Watch. Leveraging the power of Heart Rate Training, FITIV Pulse helps users plan, track and analyze their progress toward their fitness goals.
FITIV Pulse was designed to solve a seemingly simple problem: tracking and motivating a sustainable healthy lifestyle. Designed specifically for Apple Watch, FITIV has evolved to make use of the ongoing innovation of iOS and watchOS like Live Activities and the iPhone 14 Pro's Dynamic Island. FITIV Pulse is unique in the Health and Fitness space because of its meticulous work to ensure that FITIV is the only app athletes need to track their fitness progress across the entire breadth of activities they perform.
With finely-tuned customization options, eye catching in-workout visuals, detailed post-workout analysis, a personal health dashboard, and social functions, including workout sharing templates and leaderboards, FITIV Pulse is the perfect companion for athletes of any fitness level.
The FITIV Community within the app allows users to connect with athletes around the world: participating in leaderboards, sharing fitness advice, and posting their accomplishments. The FITIV Community also comes together to participate in monthly challenges, earning badges to celebrate their workout milestones.
FITIV Pulse has also evolved to take advantage of technological advances in iOS and Apple Watch with features like customizable widgets, programmable workout intervals, Apple Watch complications, Live Activities, and much more.
Download FITIV Pulse from the App Store today to get started tracking your workouts.
Our thanks to FITIV Pulse for sponsoring MacStories this week.