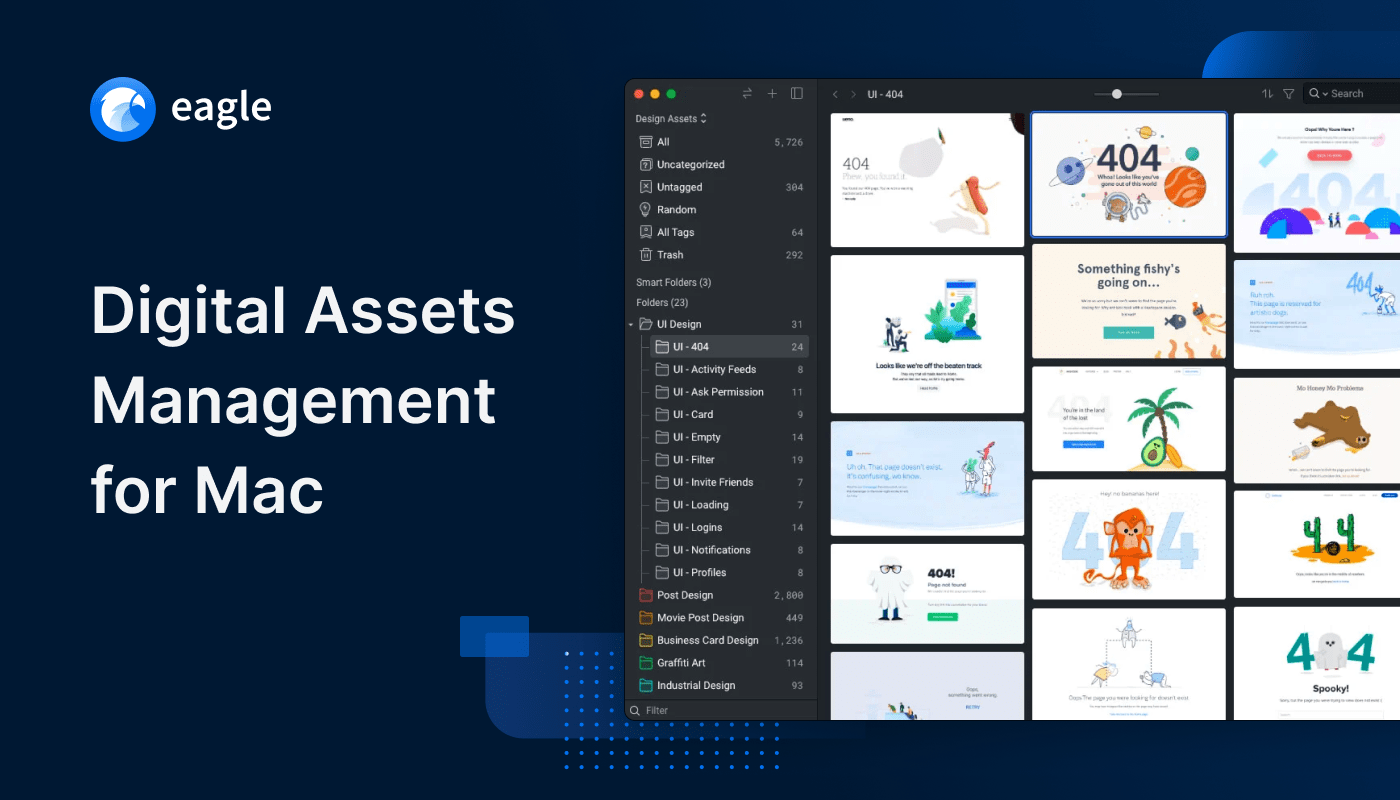 Ever loses your ways in piles of reference files or mock up folders? It can be difficult to keep track of all your digital assets, especially when they are spread out across multiple devices and online platforms.
Eagle App is a desktop digital assets management tool that satisfies all your needs to "Collect, Organize, Search, and Browse" for digital files. The app helps you streamline repetitive organizational work making it easier to reference later in your projects.
Collect & Organize References at the Same Time
Eagle Extension can batch save and capture full pages and screenshots to quickly collect the inspiration whenever you browse your favorite sites. On top of that, while collecting, Eagle also auto saves the original URL if you ever want to revisit the resources.
Find Your Ideal Files and Images in 0.5 Seconds
You can organize files with tags, folders, and smart folders and search them across different categories such as sizes, shapes, colors, dimensions, ratings, annotations and more!
Preview and Export Different Formats with Ease
Instantly browse 90+ file formats that Finder could't, such as images, videos, docs, GIFs, 3Ds, font, audio, and more! Eagle even has the ability to export images into a specific formats or dimensions directly.
No Subscription and Cloud-Friendly
Eagle is a on-premise product – everything you saved is in your Mac that is said no subscription needed. It also provides cloud connectivity with most of the popular services, so you won't have to worry about extra learning costs or fees.
If you work with digital files want to organize your screenshots, inspirational images and reference files and have constant struggles over file management, try Eagle App to help you with all the work!
Eagle App offers a 30-day free trial, each license can pair with two devices, including free lifetime updates! All for only $29.99. Get your digital assets organized today!
Our thanks to Eagle for sponsoring MacStories this week.