I enjoyed this story about Last.fm's 20th (!) anniversary by Jacob Kastrenakes, writing for The Verge:
I was a little surprised to see that Last.fm was still around when I first started writing this story, let alone that it had new communities flourishing around its data. (The company didn't respond to a request for an interview.) But I suppose in a world where most services close off and hide your data, there'll always be people looking for a way to track it and analyze it themselves. And in exchange, they get the joy of arguing about music stats every day — and not just once a year when Wrapped comes out.
My co-hosts on Connected like to make fun of me for being One of Those People Who Still Scrobbles, but I can honestly say it's one of the best things I've done for my music consumption in the past few years. (That, plus having an offline library with albums I own that I can enjoy with my favorite headphones and amp – which I also scrobble via Roon.) Ever since I started scrobbling again last year thanks to Marvis Pro on iPhone and iPad (and NepTunes on the Mac), I've been able to enjoy some fascinating monthly and annual breakdowns of my music listening habits that go much more in depth than Apple Music or Spotify would ever want to.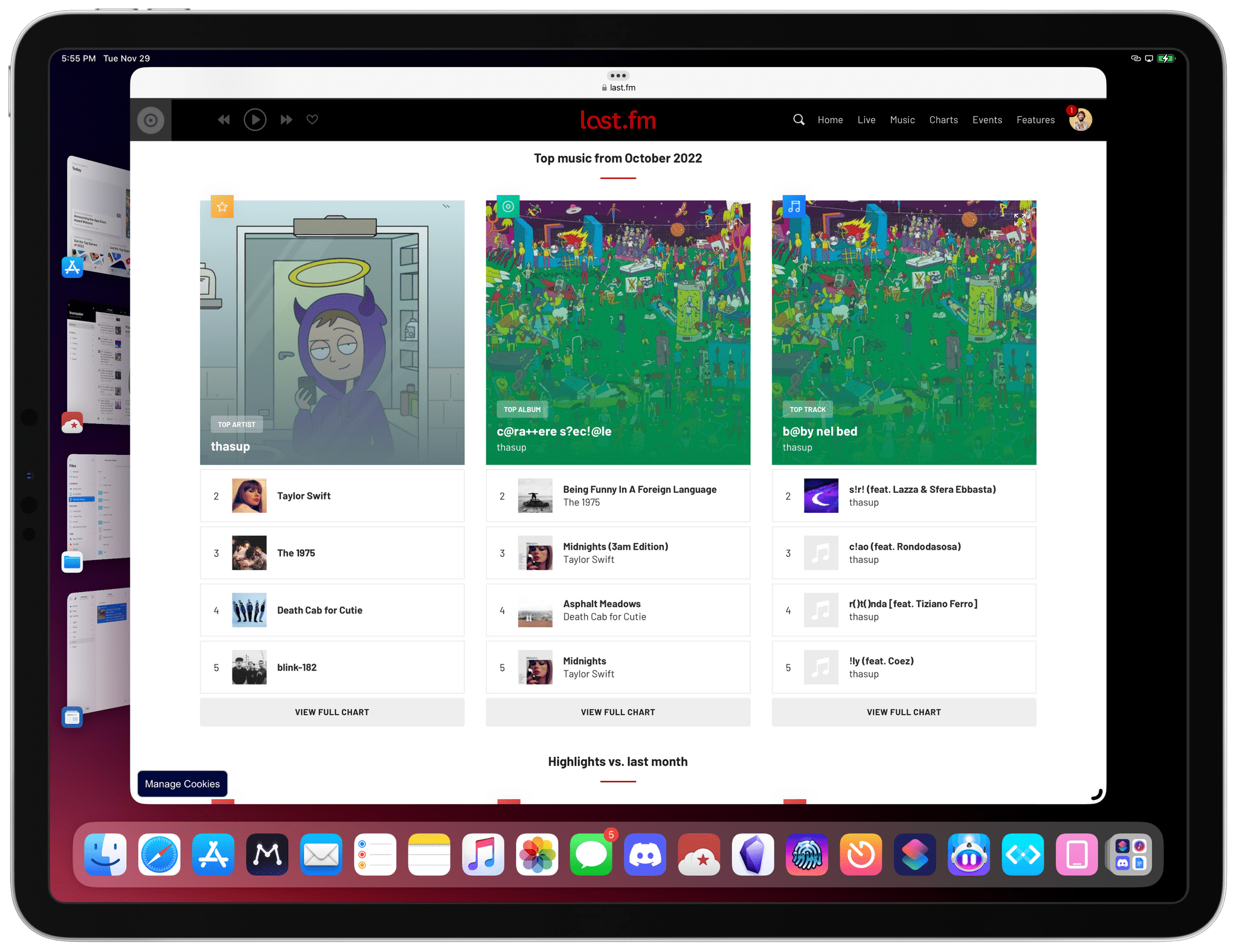 In Internet years, it's pretty wild for anything to turn 20 – let alone a service that faces competition from the likes of Apple and Spotify. And yet Last.fm has been able to carve a niche for itself by appealing to people like me, who want to know more about the music they listen to. Maybe it's a weird thing to say in 2022, but if you listen to a lot of music every day, I can't recommend dusting off your old Last.fm account enough.