This week on AppStories, we pick up where we left off in episode 300 by revisiting episode 200 about calendar apps, communications, home assistants, and Federico's first surprise of 2021.
Sponsored by:
MasterClass – Get unlimited access to EVERY Class and get 15% off an annual membership.
Memberful – Monetize your passion with membership.
Kolide – We believe that maintaining endpoint security shouldn't mean compromising employee privacy. Check out our manifesto: Honest Security.
---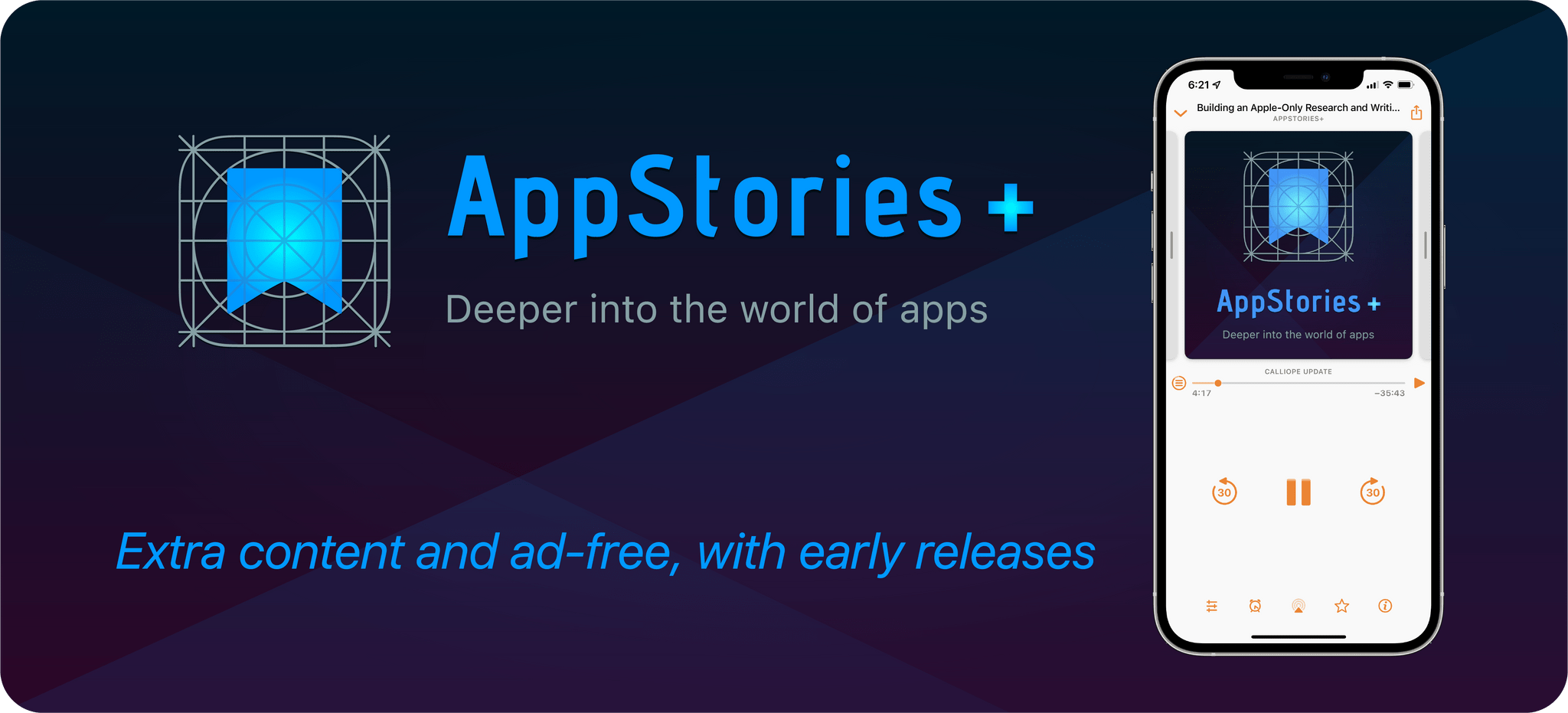 On AppStories+, we argue against waiting to upgrade macOS and share some of our plans for our redesigned workspaces.
We deliver AppStories+ to subscribers with bonus content, ad-free, and at a high bitrate early every week.
To learn more about the benefits included with an AppStories+ subscription, visit our Plans page, or read the AppStories+ FAQ.