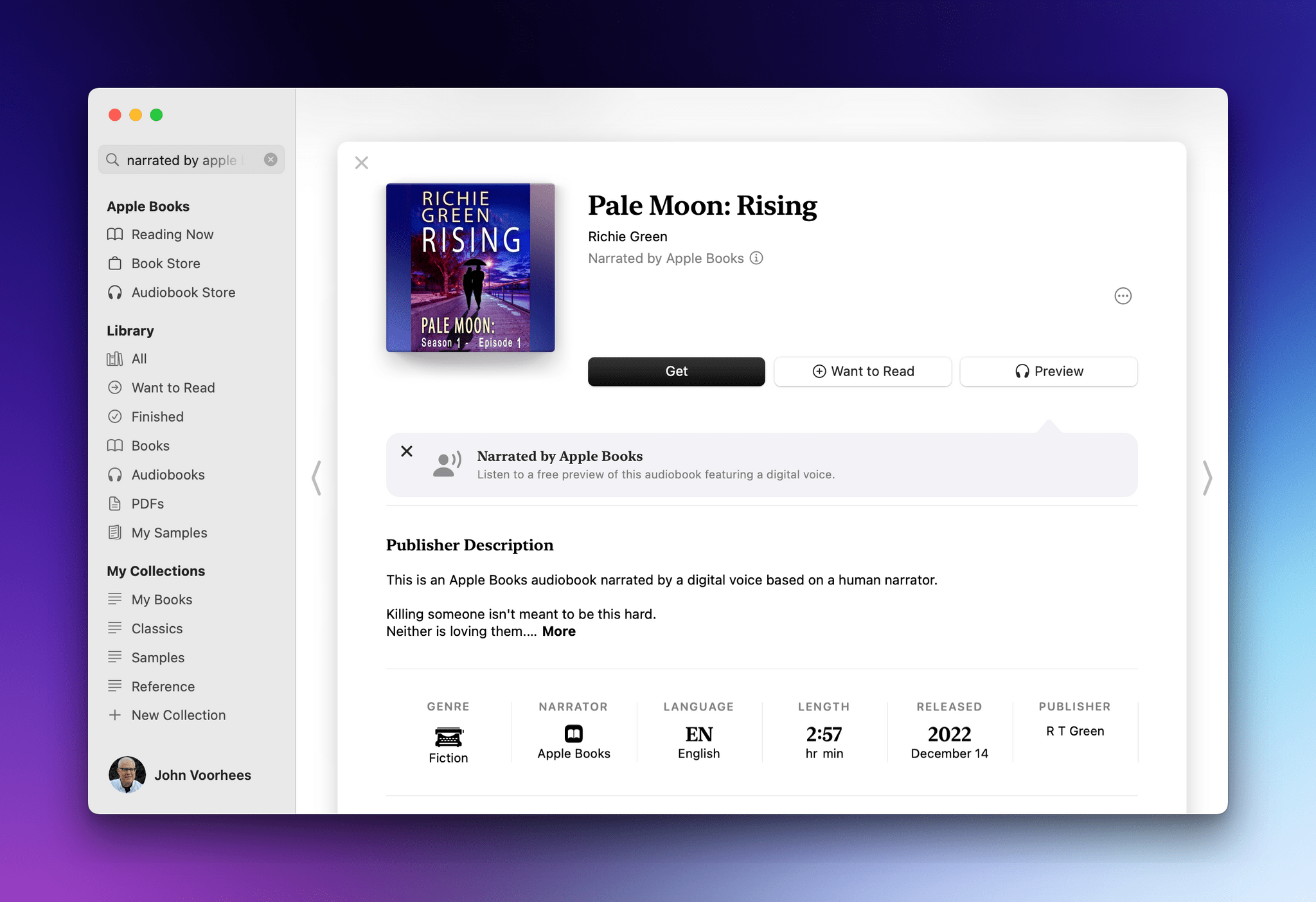 The Guardian reported today that audiobooks 'Narrated by Apple Books' have begun showing up in the Apple Books store. The audiobooks are narrated by AI-generated voices that Apple has picked to complement the genre of the books.
As 9to5Mac points out in its coverage, the feature was first announced last month on the Apple Books for Authors website, which offers details about the process for generating an AI-narrated audiobook. The website also explains that Apple is working with two outside publishers to produce the audiobooks. Currently, the program is limited to fiction and romance novels, plus a limited number of nonfiction and self-development titles. Samples of the voices available for each genre are linked on the site and are worth trying. Although the voices are clearly artificial, they're some of the best I've heard from any service.
Although the narration used for the new 'Narrated by Apple Books' is synthesized using artificial intelligence, the production of a book is far from automated, with very specific criteria for eligible books and a one to two-month turnaround time. Still, it will be interesting to see how 'Narrated by Apple Books' affects the broader audiobook market. Audiobooks are expensive to produce, so I expect Apple's new program will open up the option to more authors than before. However, as with other AI services, Apple's could put voice actors out of work as its quality improves.