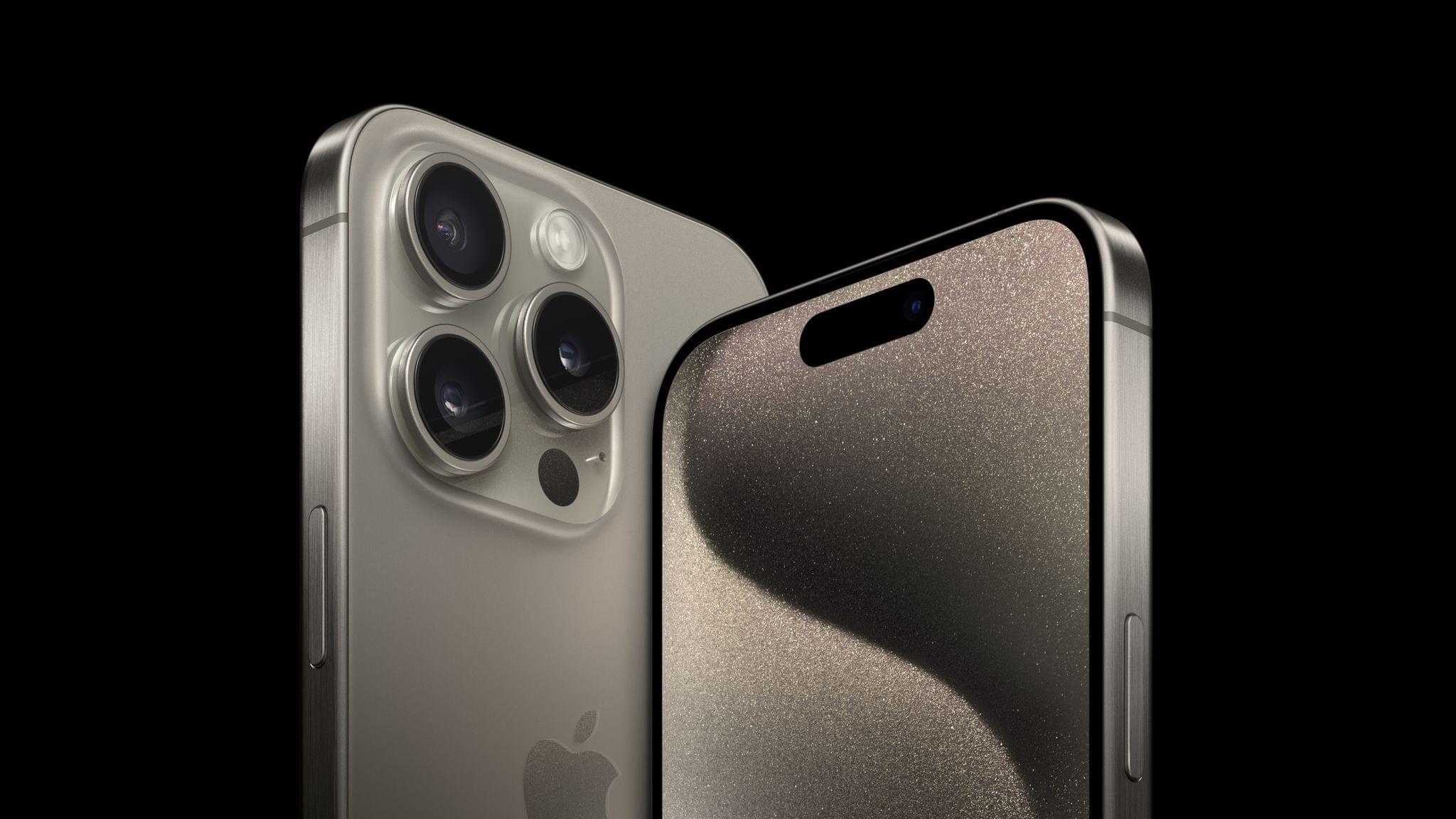 Every year, one of the most anticipated iPhone hardware announcements is changes to its camera. This year, the iPhone Pro Max's new telephoto lens was the center of attention. However, there were other notable tweaks to the camera hardware and software across the iPhone lineup, too. Plus, we got a hardware bonus in the form of the iPhone 15 Pro and Pro Max's Action button, which can perform some interesting tricks. Now, with the new iPhones in the hands of people around the world, we're starting to see what that hardware can do in practice, and I've got three examples I'd like to share.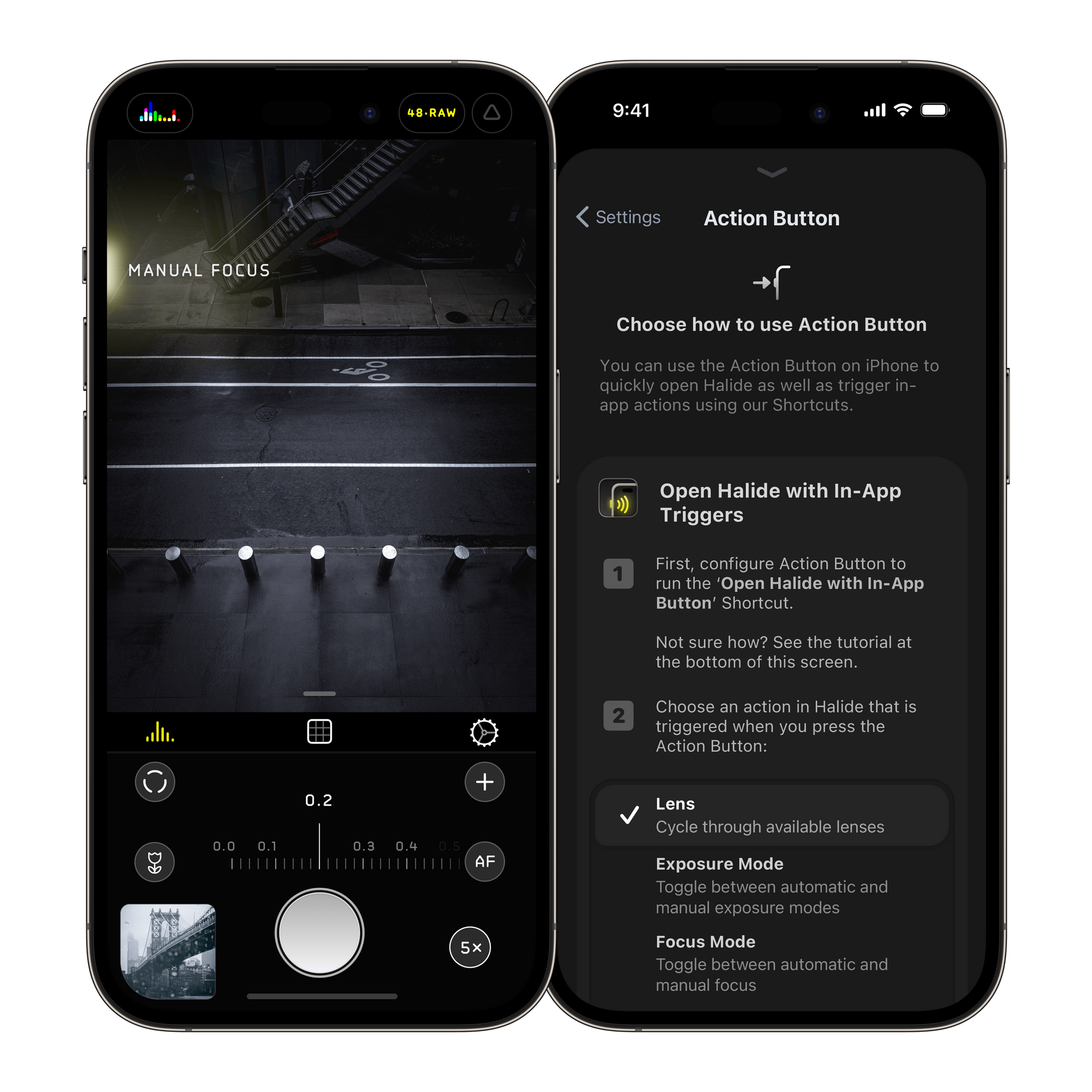 The first is an update to the camera app Halide that does something incredibly clever. Built into version 2.13 of the app is a shortcut that can be tied to the Action button to open Halide with a single press. That's something you can do with any app using an Open App action, but Halide goes a step further by offering in-app functionality if you tie the button to its app. In the app's settings, you can choose to tie the Action button to any of the following options:
Do nothing
Lenses
Exposure Mode
Focus Mode
RAW
Resolution
Capture
After using the Action button to open the app, pressing the button again will perform whichever action you picked in its settings. For example, if you chose Lenses, the first press of the Action button from outside the app will open Halide, and subsequent presses will cycle through each of the available camera lenses. I love this use of the Action button and hope other developers do the same, adding contextual actions to more apps.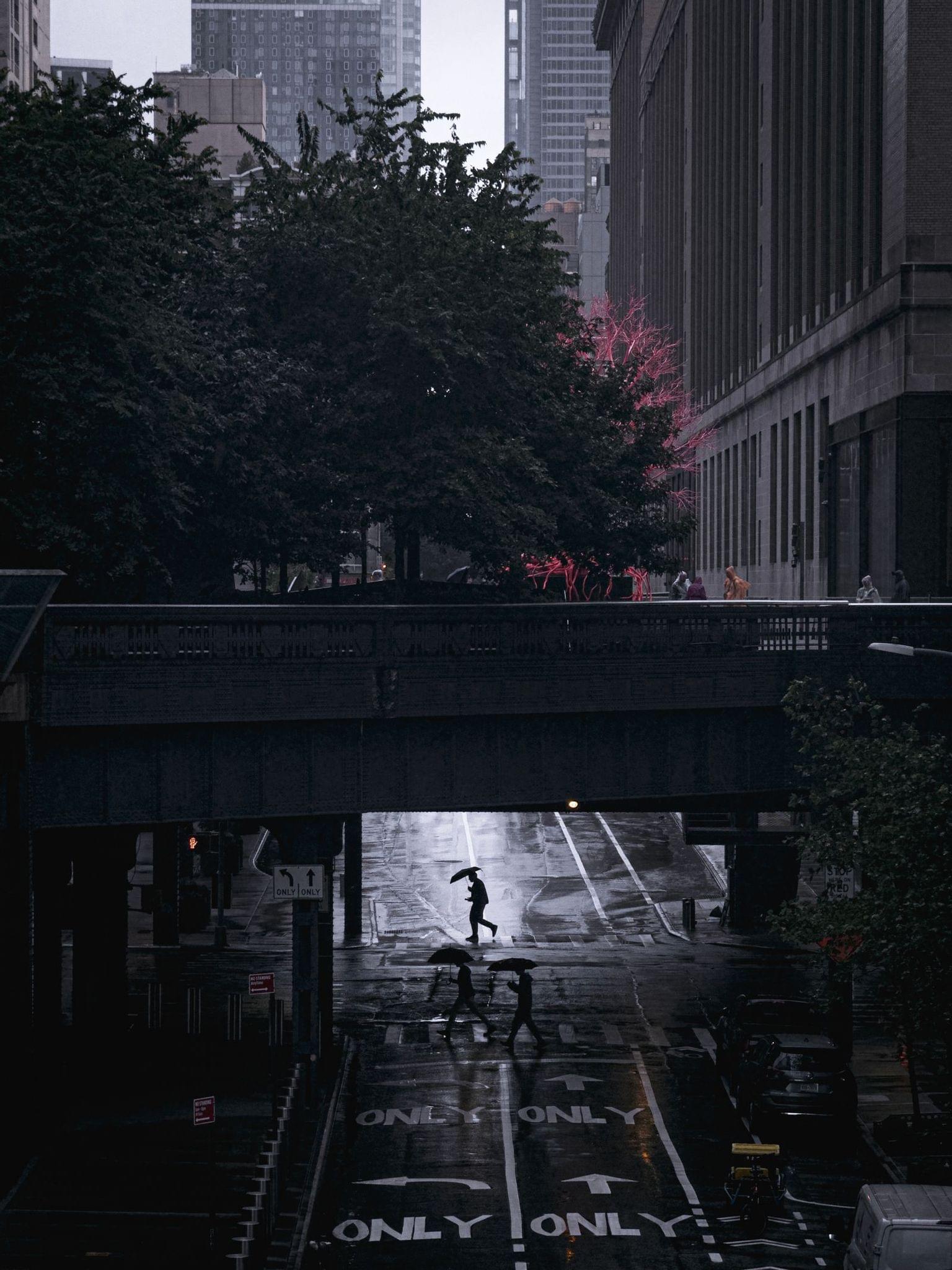 Speaking of Halide, Sebastiaan de With, one of its creators, published a review of the iPhone 15 Pro Max camera today, concluding that:
With iPhone 15 Pro Max's default 24 megapixel resolution, added 'lenses' under the main camera lens, automatic depth capture for portraits, and that 5× lens, this release might not blow away on a spec sheet, but is massive for everyone who uses an iPhone to take photos.
There's a lot of ground to cover between the hardware and processing changes happening behind the scenes. Plus, de With is an excellent photographer whose shots do a fantastic job illustrating what is possible with the iPhone 15 Pro Max. So be sure to check out the full review.
Finally, the iPhone's camera takes amazing video, too. This year saw the introduction of Log encoding for Pro Res 4K footage. That opens up a wider range of editing control using apps like Final Cut Pro, which Joey Helms used to create this amazing video of Chicago:
I've had my iPhone 15 Pro Max for just four days, and already, I'm enjoying taking photos as I walk around my neighborhood and playing with features like adding Portrait mode after the fact to images like the one below.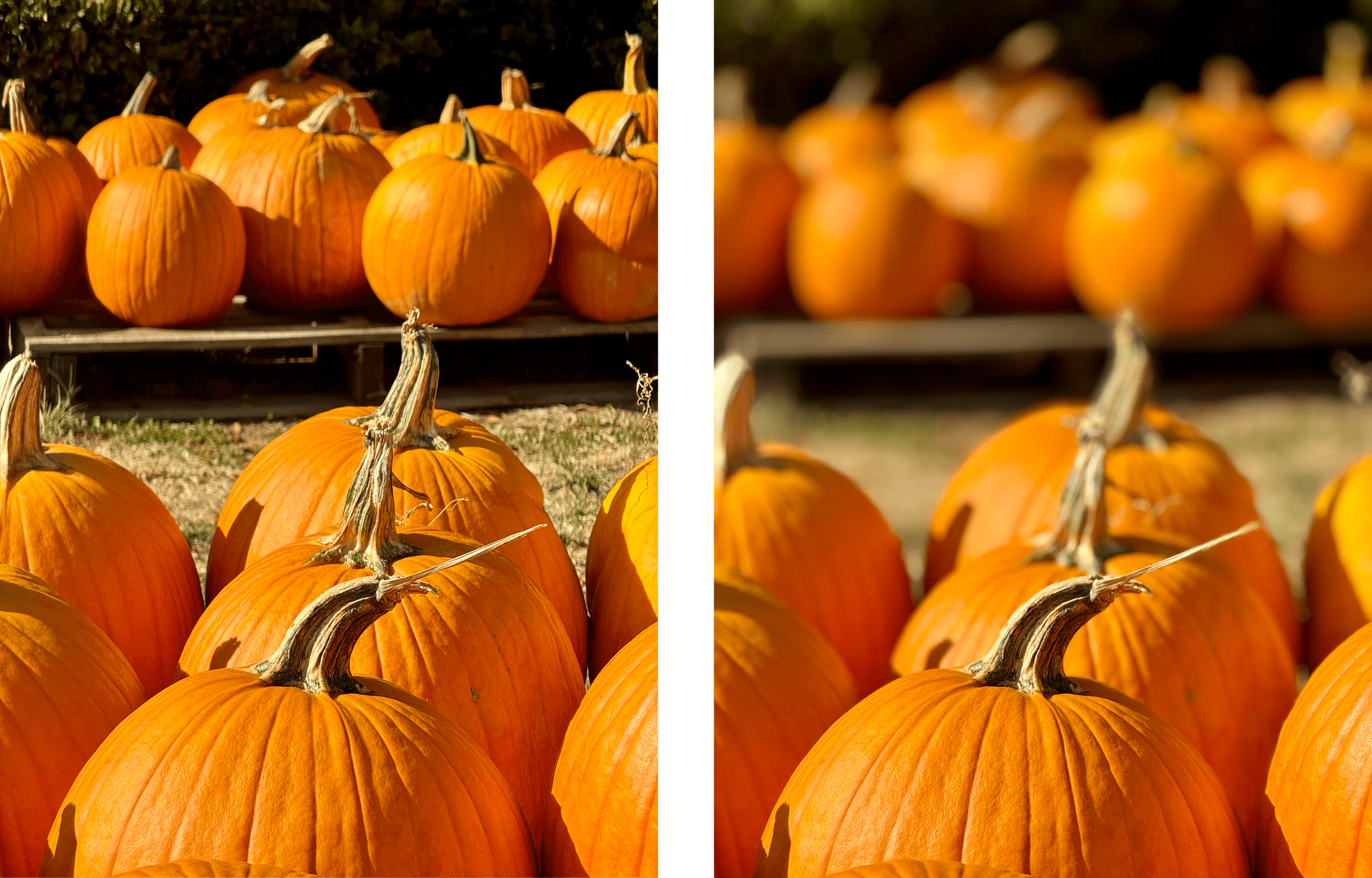 The result is a lot more creative freedom that's more accessible than ever, not only because your iPhone is usually in your pocket but because the tools Apple has created for taking great photos and videos are so easy to use.