Apple has just posted iOS SDK and iOS 4.1 Beta on the iPhone Developer portal. If you have a developer account, go download it here.
We're starting to receive the first details about iOS 4.1 Beta. It looks like Game Center is back, but we'll update this post with more info as we have them. The firmware is a 595 MB download for iPhone 4, anyway.
While we're waiting, I'm wondering if this is really the firmware containing a fix for the "death grip" issue. Shouldn't Apple just release a 4.0.1 for that and leave 4.1 for major new features - giving developers time to test it? Let us find out.
UPDATE: As MacRumors reports, iOS 4.1 Beta 1 contains the new modem firmware: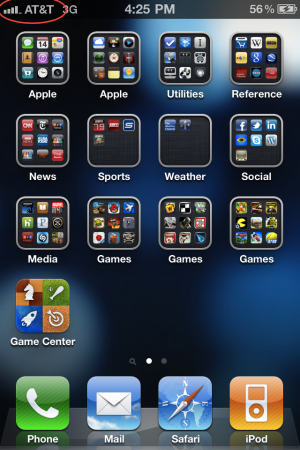 "The new signal bars appear slightly taller than the previous ones, and presumably Apple's calculations regarding signal strength has been revised.
The modem firmware has been updated to 02.07.01 from 01.59.00. No word on if people are having any actual signal improvements beyond the cosmetic changes."
UPDATE #2: Seems like Apple is taking this 4.1 (Beta) firmware pretty seriously. First, they've removed the possibility to install unless you're really a developer. To activate the device in iTunes, in fact, you'll need to actually add your iPhone UDID in your Developer account. Why? Because people were selling betas on eBay.
UPDATE #3: As RazorianFly reports, Apple might have added a digital watermark for jailbroken devices, too:
"Also, iOS 4.1 has new encryption technology, that will constantly check if iPhone or iPod touch, have been jailbroken. This is done by digital watermark that appears when iOS is jailbroken, and this watermark cannot be removed, even if reverted to unjailbroken status. Apple store employees will check for the watermark during iPhone service."
UPDATE #4: Here's the all new Game Center, courtesy of @cri900:
UPDATE #5: You can now turn Check Spelling off in the Keyboard preferences:
UPDATE #6: The new modem firmware definitely acts different from the previous one. I've been testing it for 30 minutes now, and I'm not able to get to 5 full 3G bars in spots where I was able to achieve them on iOS 4.0.
The best I can get are 3-4 bars - but I also have to say 3 bars let me navigate with a very good speed. My best guess is, "three is the new five" for Apple - at least here in Italy under Three's network.
Also, the Death Grip is still there, but - again, at least for me - it's way slower to drop bars than before. Interesting.
UPDATE #7: MacRumors member "macduke" posted an image of the old signal bars compared to the new ones:
"I took the images from 4.1 and compared them to my 4.0 iPhone 4. I then did an opacity comparison and used the marquee tool to select the areas of each and color the difference in green. This is the result that I got, after blowing up the image x 4 so its easier to see. They have effectively made the smaller bar twice as tall! As tall as the old 2nd bar."
UPDATE #8: You can now add Favorites in the Phone app as FaceTime or Voice Call:
UPDATE #9: MuscleNerd confirmed the watermark rumors are simply not true. Good news, jailbreakers.
UPDATE #10: 9to5mac reports that FaceTime and Game Center parental controls have been added to iOS 4.1: