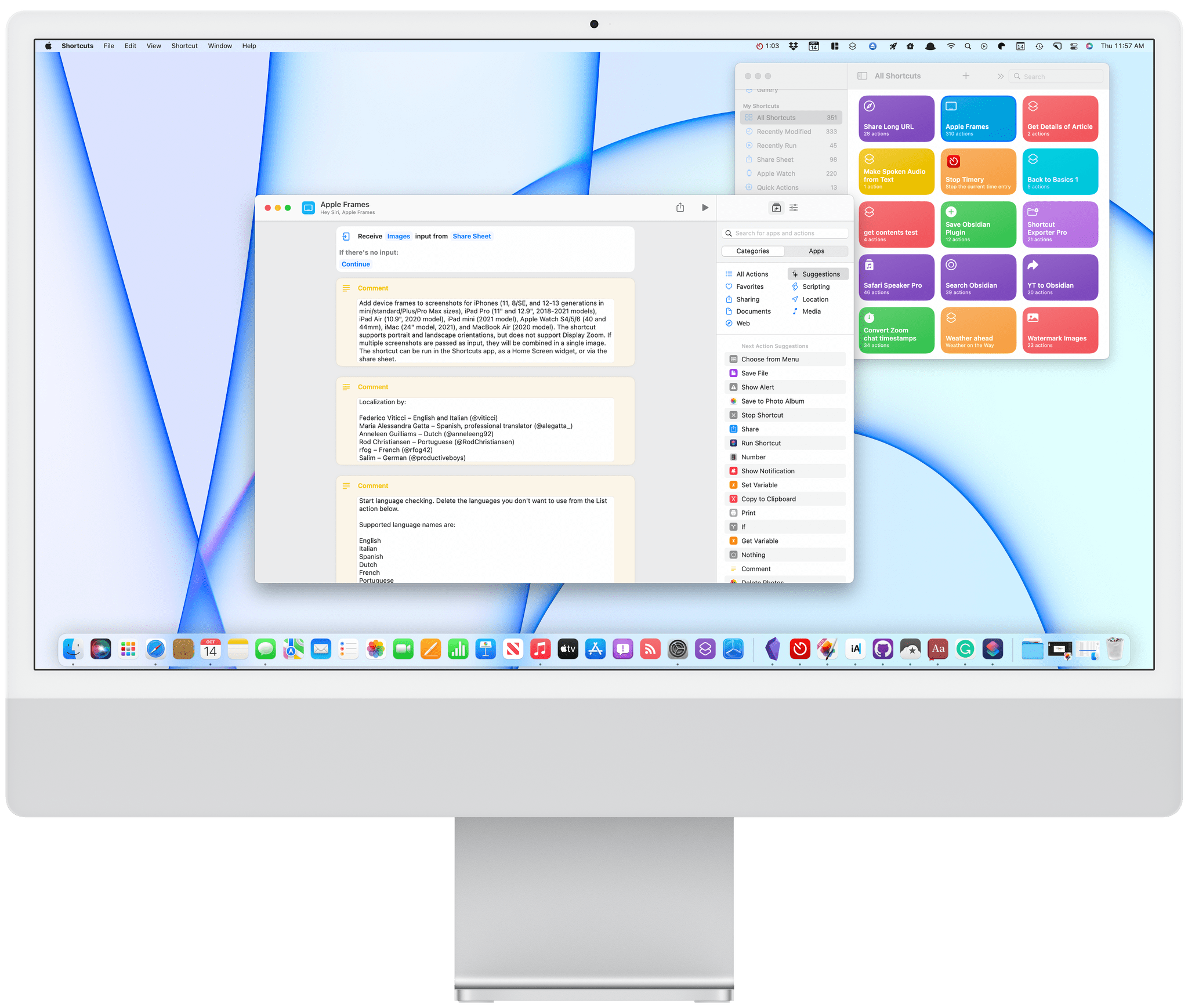 One of the strengths of Shortcuts on the Mac is that it isn't limited by the way an app is built. That's reflected in the first wave of apps I've tried that support Shortcuts. There's an excellent mix of apps built with everything from AppKit and Mac Catalyst, as well as apps available on and off the Mac App Store.
As I explained in my Monterey review, Shortcuts is still rough around the edges, but that's not to say its unusable. If you go into it with reasonable expectations, start off simple, and are patient, there's a lot that can be accomplished. That's especially true now because there is a long list of third-party apps that have added support for Shortcuts on the Mac. Apple added a lot of built-in system actions that it brought over from Automator, with which you can build some interesting shortcuts, but the diversity of options has grown exponentially with the release of updated third-party apps.
To get you started, I've rounded up some of the most interesting Shortcuts integrations I've found so far. Some of these will be familiar if you've used these apps' counterparts on the iPhone or iPad, but many are brand new to any platform, while others are Mac-exclusive. It's early days for Shortcuts on the Mac, and I'm sure we'll see even more of our favorite apps jump on board, which we'll continue to cover here and for Club MacStories members.
Task Managers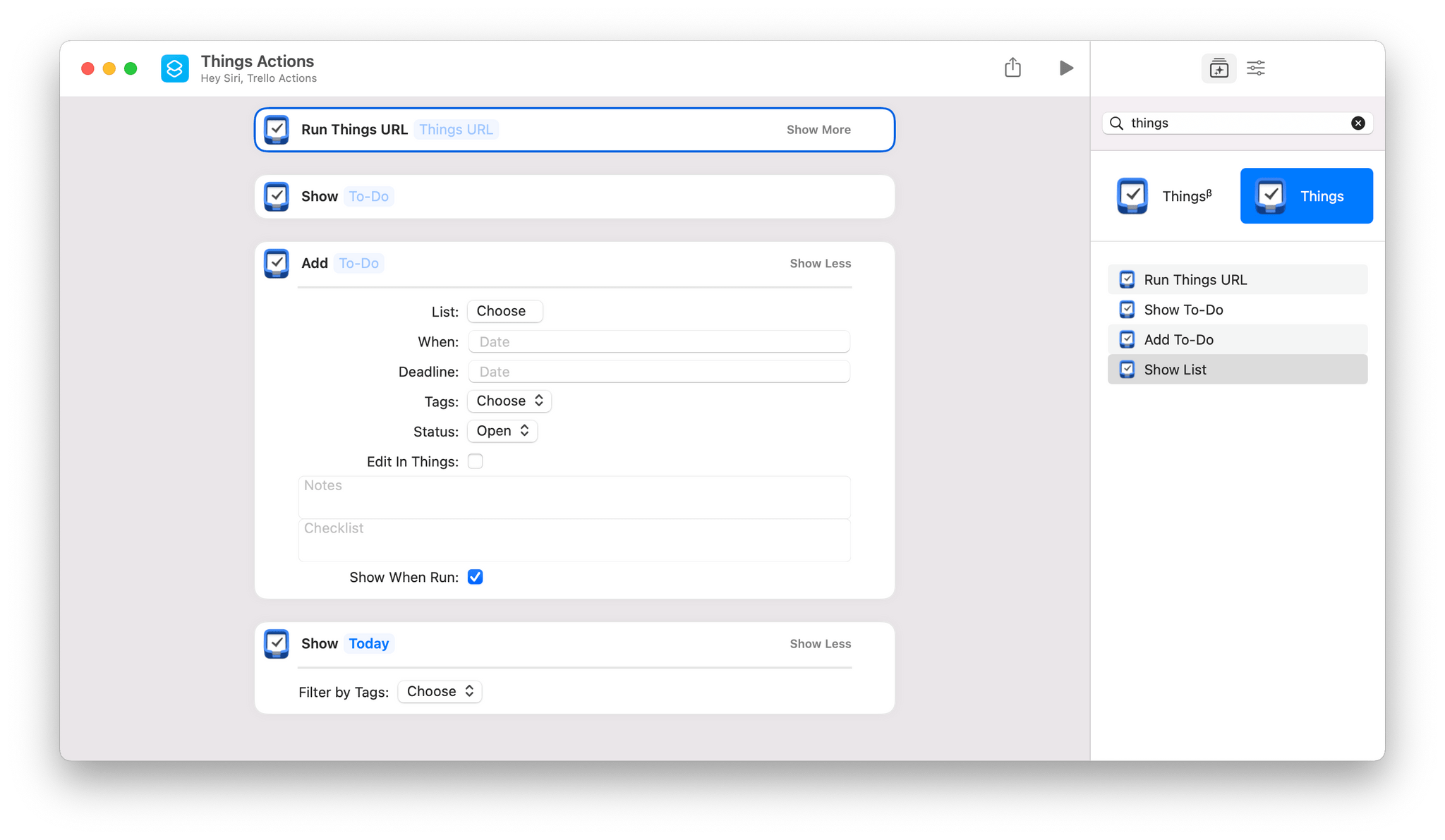 Things offers the same set of four Shortcuts actions that you'll find on iOS and iPadOS:
Add To-Do
Run Things URL
Show List
Show To-Do
The two most notable actions are Add To-Do and Run Things URL. Add To-Do includes parameters to add a task to a particular list, with a start date and deadline, tags, a status, notes, and a checklist. There's also a toggle to open the task in Things to process it further in-app.
Run Things URL is a fantastic power-user action that takes advantage of Things' URL scheme, which the action runs in the background. Things' support website has one of the best explanations of its URL scheme of any app I've used, allowing you to fill in a web form to construct the URL you need.