This week on AppStories, we interview Rodrigo and Victor Araújo, about the many-layered ways that Pushcut extends the utility of Shortcuts and Anders Borum, the creator of the iOS and iPadOS Git client Working Copy, about the app's use of Shortcuts.
[Apple Podcasts iFrame]
Sponsored by:
---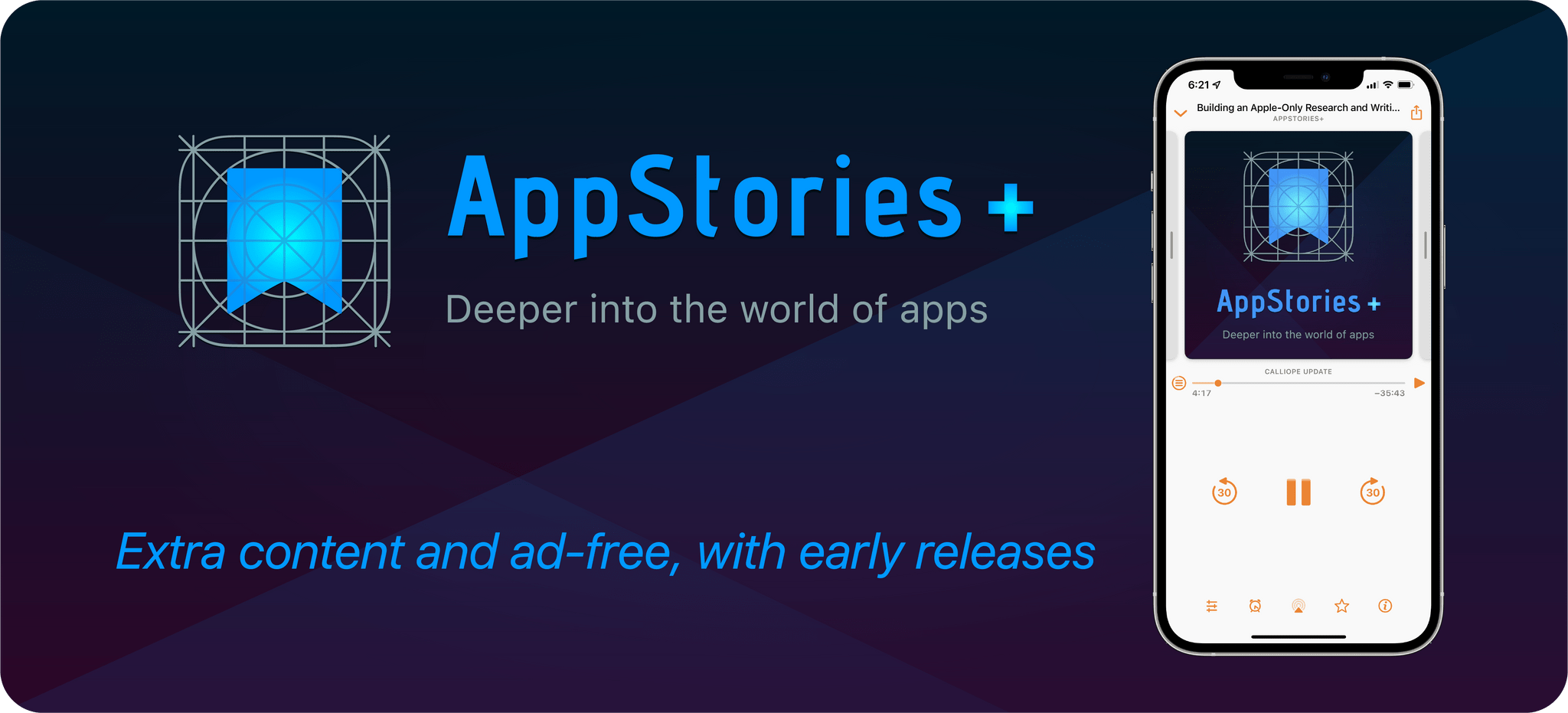 On AppStories+, Federico explains the tension between building multi-purpose shortcuts and those that do one thing well, while John covers some of the ways he's been refining his task management system.
We deliver AppStories+ to subscribers with bonus content, ad-free, and at a high bitrate early every week.
To learn more about the benefits included with an AppStories+ subscription, visit our Plans page, or read the AppStories+ FAQ.