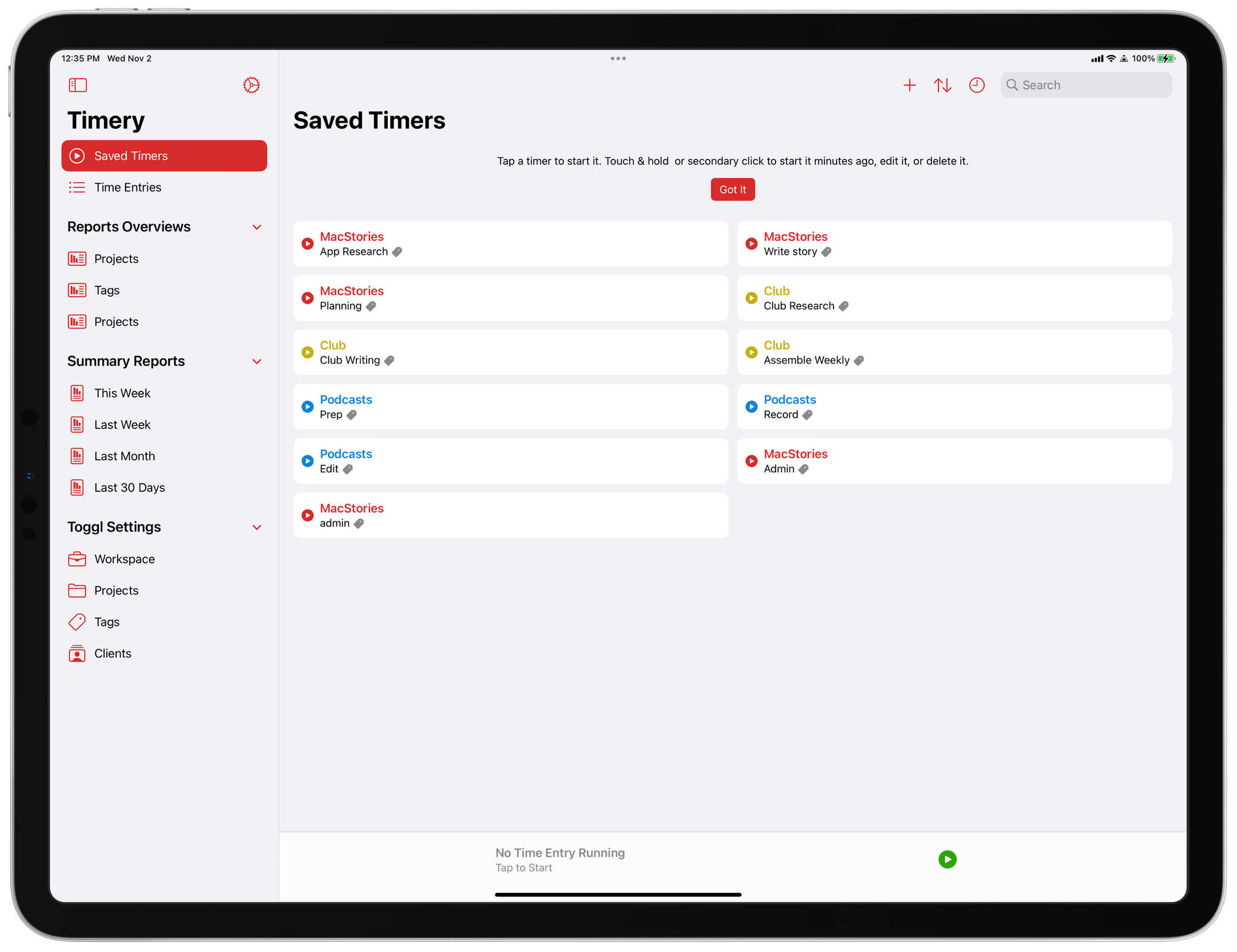 Timery has been updated with a long list of new features and improvements that fans of the app are going to love.
Lock Screen Widgets and Live Activities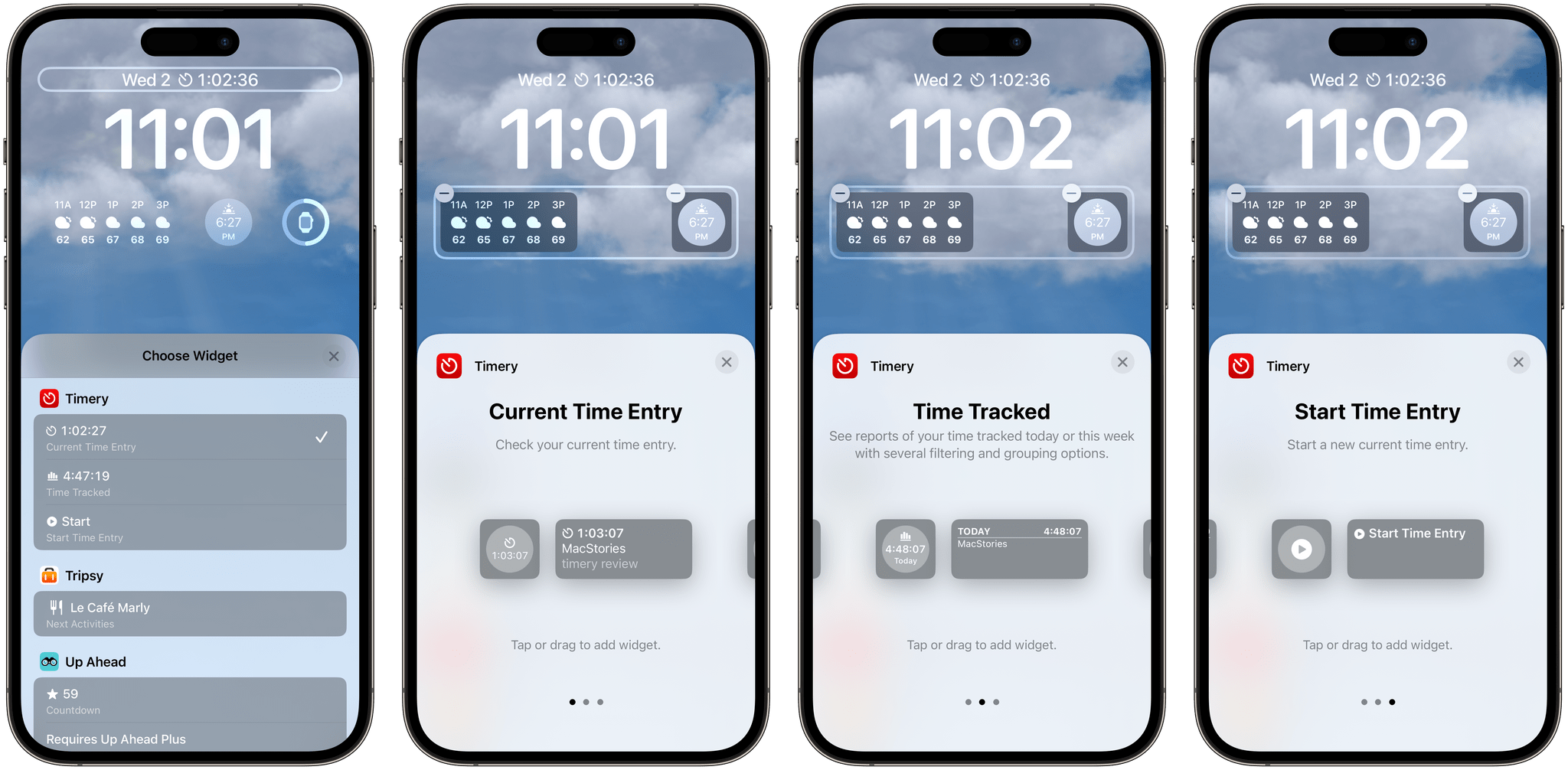 First off, Timery has added iOS 16 Lock Screen Widgets and Live Activities. The Lock Screen widgets can display your current time entry, the total amount of time tracked today, or start a new timer. Each widget type includes circular and rectangular variants when added beneath the Lock Screen's time, as well as a narrow in-line version that can be added to the top of the screen. The widgets can be configured to start a specific saved timer or show a list of timers and optionally show the app's edit view for tweaking the details of the timer you start. It's worth noting that Timery's editing view now supports '@' as a way to quickly search and add projects and '#' for adding tags.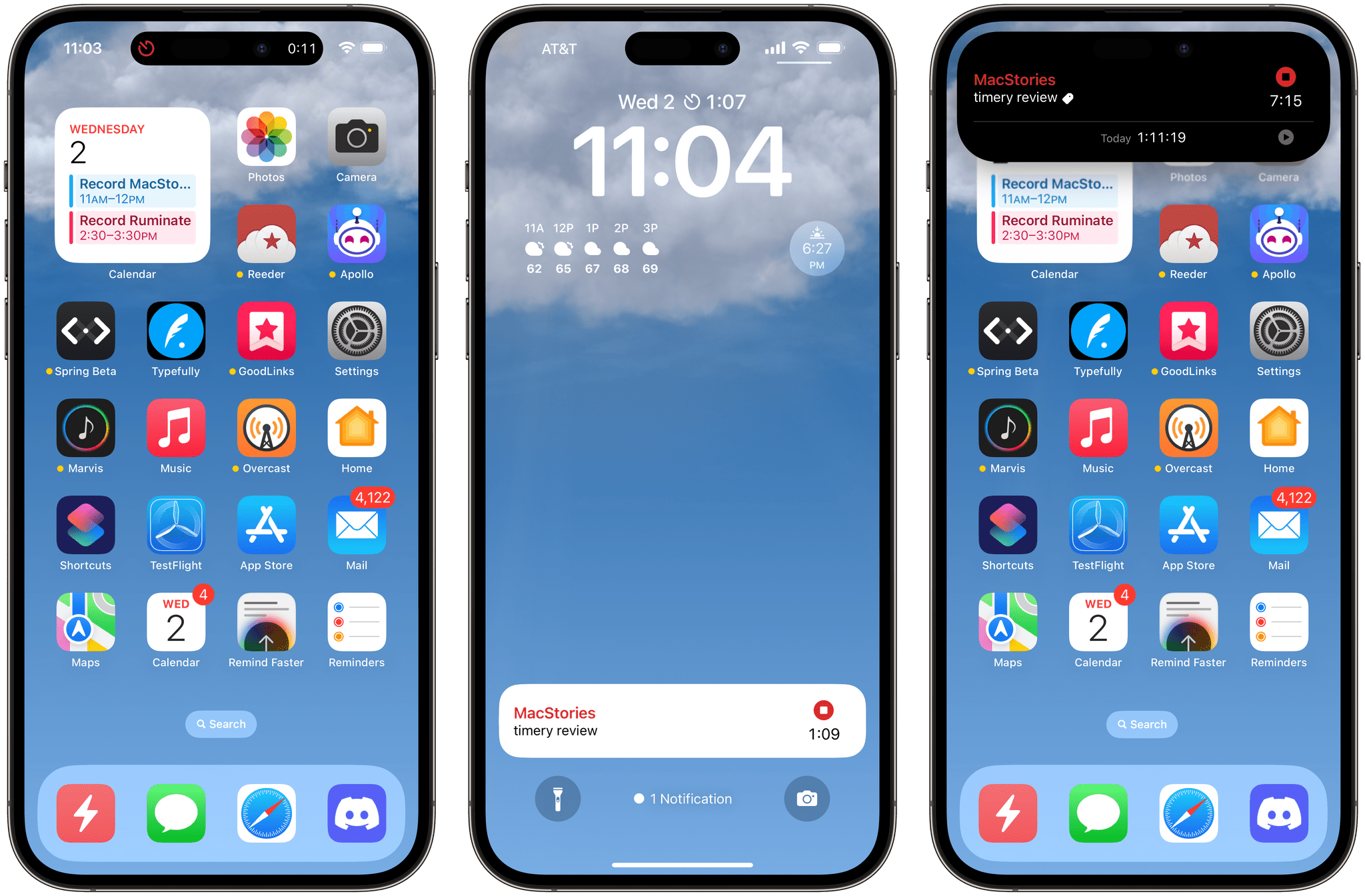 Live Activities display the current time entry on the iPhone 14 Pro line's Dynamic Island and the Lock Screen. Long-pressing either reveals additional information about the current project, task, and total time tracked for the day.
I'm a big fan of Timery's new widgets and Live Activities because they offer the sort of glanceable details that weren't possible before unless you were using the Mac version of the app and enabled its menu bar app. Now, I don't have to unlock my iPhone or iPad to check on a timer, which allows me to get the information I want without getting distracted by other things on either device.