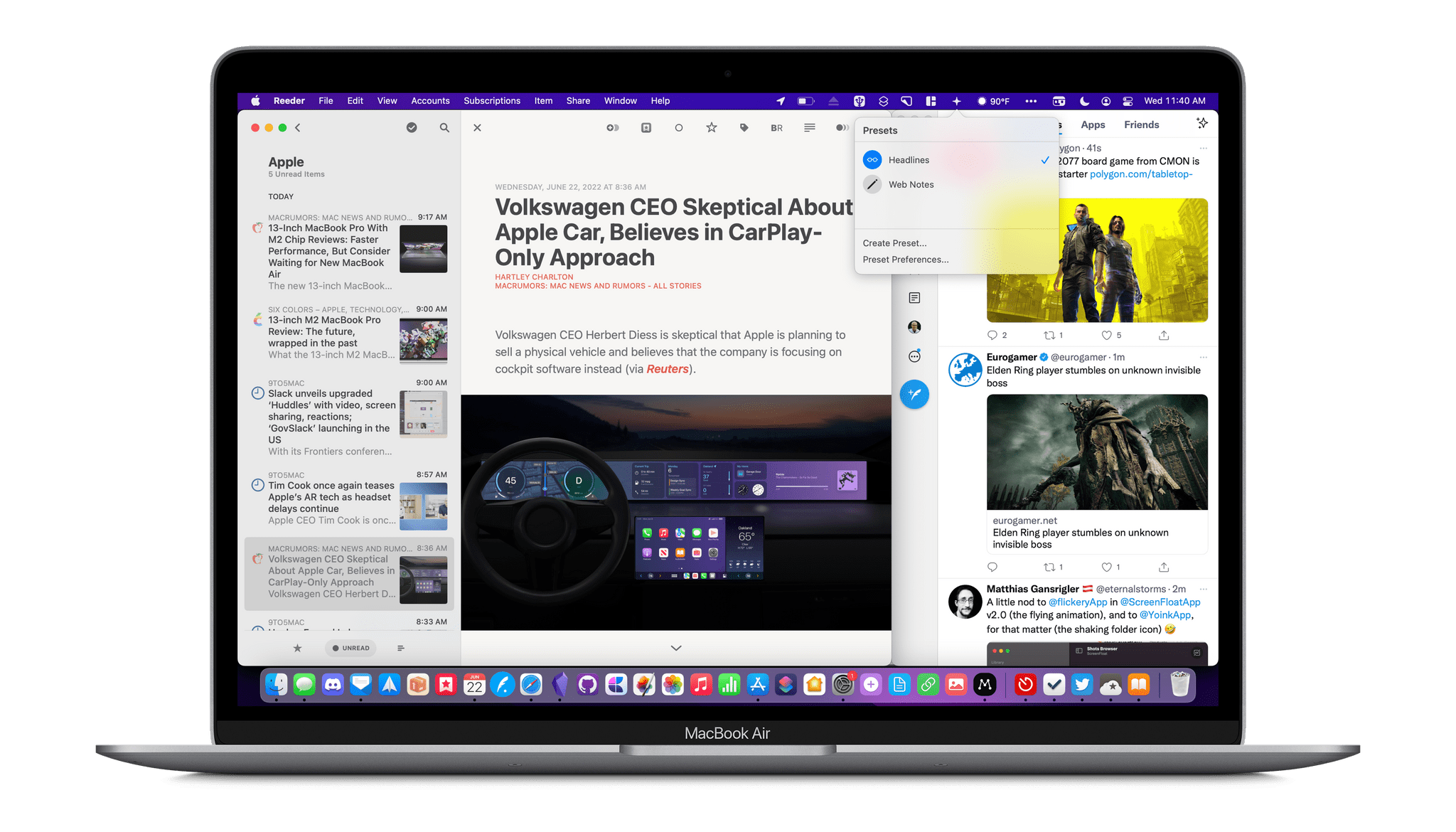 One of the cornerstone features coming to macOS Ventura this fall is Stage Manager, which lets you create sets of multiple apps, decluttering your desktop without a lot of fiddling. In my limited use so far, I'm optimistic about Stage Manager's future as a way to manage apps, but it's not for everyone, which is fine because there are so many other ways to manage windows on a Mac.
There are other utilities available for arranging windows on your desktop and saving those configurations. For window placement, I use Magnet. I love that the app can be driven entirely by keyboard shortcuts but is also always available in my Mac's menu bar.
However, for some reason, utilities for saving the window configurations I create with Magnet have never stuck as part of my workflow. With Stage Manager on my mind recently, though, I thought I'd give a new app called Warp a try.
Warp is the creation of Mike Choi, who released Juice, a macOS Bluetooth device manager that I covered in 2019. I've only been using Warp for a few days, but it has already fit neatly into my Mac workflow because it's a simple, keyboard-driven utility that scratches the same sort of itch as Magnet.